About Us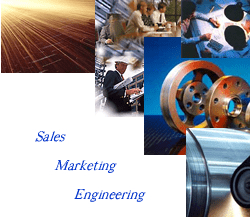 With over Thirty Five years in metalworking applications experience.
Our staff has worked with many project engineers and purchasing department heads to help industrial and commercial manufacturers to fulfill their technical outsourcing needs.
Most projects required us to manage all aspects to provide a turn-key solution, or a product to meet the customers specifications.
As a manufacturer we have designed and built custom tooling and fixtures to aid in the manufacturing process.
 
In a distribution capacity our staff has interacted with quality manufacturers and service providers to provide our client with the best possible results.  
Contact us today at:
Technical Sales and Marketing Group
P.O BOX 3244 Henrico, VA 23228
Phone: (804)218-7438 Fax: (804)562-4441
sales@technicalsalesgroup.com